Fine Art: Creative art, esp. visual art, whose products are to be appreciated primarily or solely for their imaginative, aesthetic, or intellectual content.
I chose Fine Art America as my fine art printing provider because of their extremely high quality printing and their excellent customer service. Within their venue, I have my own web space which connects directly to theirs. Click on the large image below to see my entire portfolio listed by gallery or by individual piece.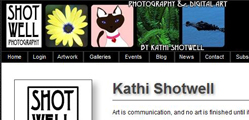 Below are links to a few of my favorite galleries. Click on any of the images below to visit specific galleries. Hover over the image to see which gallery it links to.
Free Images
"The images on the Free Images page, all original works by Kathi Shotwell, are licensed under a Creative Commons Attribution-NonCommercial-NoDerivs 3.0 Unported License." What this means is: The images are not for resale OR distribution. For example, you can't post them on your "free images" website, or use them on Zazzle or another POD site for your designs, or any other resale or distribution. You may use these images for personal use, but you may not alter them in any way, including cropping or changing the color, tint, hue, saturation,or removing any elements of the composition or the watermark. It's okay to resize them to fit your blog or lens. You do need to attribute (credit) them to me, and whenever possible, a link back to shotwellphoto.com is requested. I love to see my images in blogs from all over the world. But, not if they are changed or not attributed to me. Click here to go to my Free Images page.
Beta Version!
Featuring Odd Jeppesen
If all those games and such on Facebook can call themselves "Beta", then surely I can do the same on my website. This is my first attempt at using CSS to lay out and format pages. I'm visually oriented and it takes a major re-routing of brain cells for me to do this. I've got it to where the basic necessities are covered, and I'm dying to replace the ugly transitional page that's been here for way too long, so this will work as the cake; the icing will have to come later, and the decorations after that... such as simple elegance, my own personal visual style, social media buttons, etc.
My name is Kathi Shotwell. I've been looking at the world through a camera lens since 1974. I have a BFA from Sonoma State University. My fine art photography is in private collections in North and South America. My designs are on products around the world.
To the left and right are all sorts of links to my work. Just below are a few links to the work of my colleague, Odd Jeppesen, a world-class photographer living in Denmark. Odd sees beauty where others miss it - in the mundane, the forgotten, and the downright ugly. His skillful capture and post-processing coaxes the deepest emotions in such a subtle way that you are surprised when you feel yourself gasp as an image takes your breath away. His body of work is among the most cohesive I've seen. Odd is truly an amazing photographer.
Gratitude
I am seriously grateful to zengarden, Doug Bowman, and the W3 Schools for their samples, examples, tips, and tutorials. Without them I would doubtlessly be sitting in a corner mumbling incoherently. Maybe I am anyway and I just don't know it. I realize that this site is a mud hut compared with Dave Shea's (who put together zengarden) and Doug's work. But, I'm proud of myself for slogging through and getting it this far. All errors are entirely my own. If you point them out to me in an email, I will not only fix them but happily learn something at the same time. And meanwhile, I will keep tweaking things, which is oh so much easier using CSS.
I'm on Facebook, but I can't figure out how to make those little social networking buttons appear. I'm sure it's something simple and I'll get it eventually. But for now, this Facebook badge link to my page there will have to do. If anybody has any real simple, yet thorough, instructions (easier than the social sites' badge builders), please send me a link to it. Thanks for visiting!

Applied Art: The application of design and aesthetics to objects of function and everyday use, such as a cup, coaster, garment, or handbag.
Nothing pleases me more than seeing my art in use, whether it's on a wall or on a couch as a pillow or in your mailbox as a greeting card. Zazzle gives my art more ways to be put into use.
I chose Zazzle for the same reasons I chose FAA - very high quality and extremely good customer service. Zazzle also has a really versatile design tool that allows me to express my ideas freely and visualize what the product will look like when it's made.
Check the links below for my latest items and some of my favorite designs from my amazing fellow designers on Zazzle:


This classic country church winter scene Christmas card is by the talented Zazzle designer Bebops: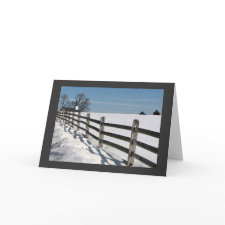 Country Church & Fence Christmas Card by Bebops
I just finished my first 2013 calendar! 13 astounding images of sea and sky from Oregon, Washington, and all over Florida, available in three sizes: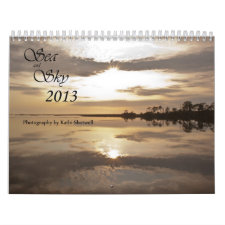 Sea & Sky Calendar 2013 by shotwellphoto
Here's a great invitation to a Halloween or other spooky party from one of my talented Zazzle colleagues:


Night Out Invites by iiphotoArt
Put my popular Dead Roses motif on your iPhone 4/4S with this sturdy and comfortable Speck case, with or without the customizable name or other text:


Dead Roses Hang iPhone 4/4S Speck Case by shotwellphoto
Here is a cheerful abstract mug in bright autumn colors from another of my talented Zazzle colleagues: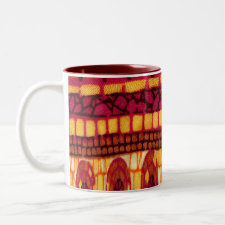 Colorful Contemporary Autumn Abstract Mug by Bebops
These cute star-shaped stickers will be great for a kids' party, classroom, or just hand 'em out to your friends -- because there's a little bit of kid in all of us: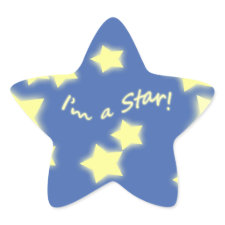 I'm a Star! Blue/Yellow Star Sticker by shotwellphoto